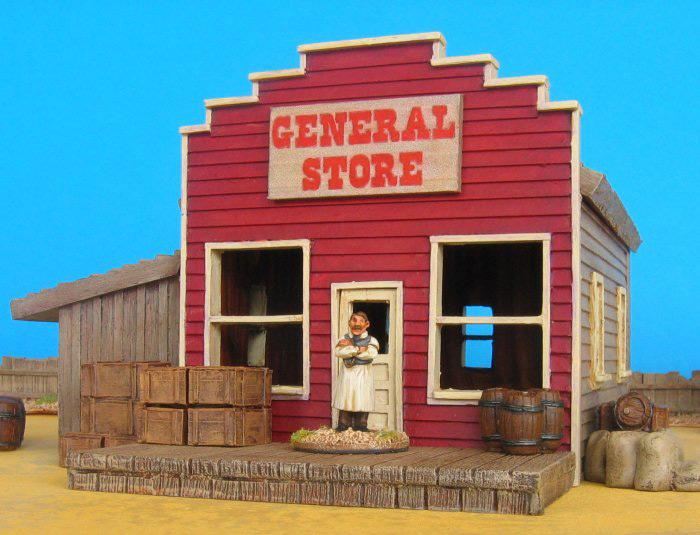 The front of the saloon can be modified by adding a sign, awning or a side shed (none of which are included with this model). Figure, crates, barrels, etc. are not included (but we will be adding some cool items like this in the future). An awning really jazzes the place up.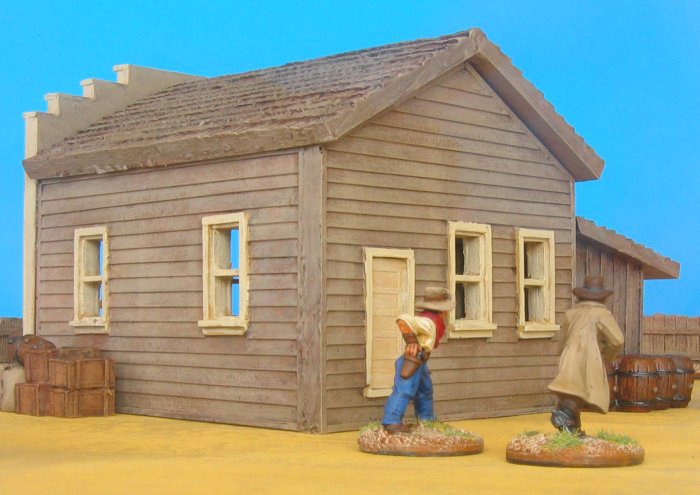 Here's the back of the building. Hmmmm. Looks like them boys are up to no good! Joe the shopkeeper better keep an eye on things, or these fellers are likely to do some damage!
This buildnig is such a classic that you can easily have two or three in your town and no one will really notice. This is particularly true if you modify a few of them by adding sheds and awnings to differentiate them.