This is a classic adobe design that would be suitable for many uses. It would work as an abby, hotel, or large cantina, as there are no interior walls in this structure (although you could easily add some foamcore dividers).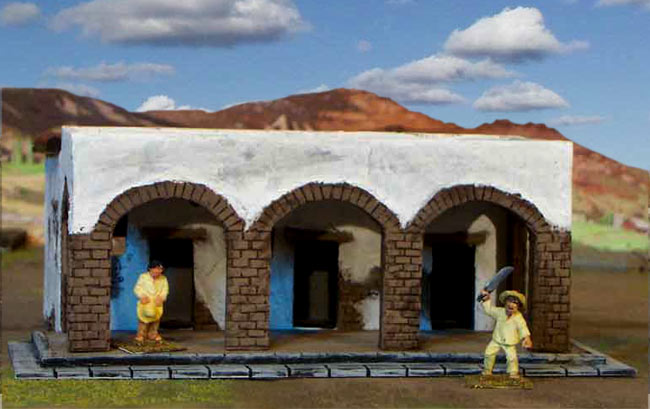 | | |
| --- | --- |
| This building has three front doors, each one lined up with one of the portico arches. | |
In this view of the rear of the structure, you can see that the rooms on the ends have back doors. Each room (including the center) has a small window at the top for ventilation.

From this angle you can clearly see that the front portico in this photo was not permanently attached to the main building.
| | |
| --- | --- |
| Also, as you can see in the photo above (and here), the portico has a low rim around the roof. This provides at least Partial Cover for any banditos lurking up there. | |
| | |
| --- | --- |
| | Here's a look at the building with the portico removed. |
Peasants not included.