The adobe Bell Tower is sold separately from the church. This is definitely the tallest building we make. And you owe it to yourself to put a floor in this so you can set up a sniper's nest. Oh come on, admit it! That's one of the first things you thought of when you saw this cool tower.

Although this does not come with a bell, it would be very easy to pick one up at a hobby store (check the dollhouse section around Christmas).

Two important notes:

We may include a wooden cross, rather than a resin piece.
Because of the height of this building, we cannot ship it in the Small Flat-Rate box. Even if this is the only thing you order, it must ship in the Medium Flat-Rate box.
Here's the tower next to the Adobe Church. You could say they were made for each other... because they were!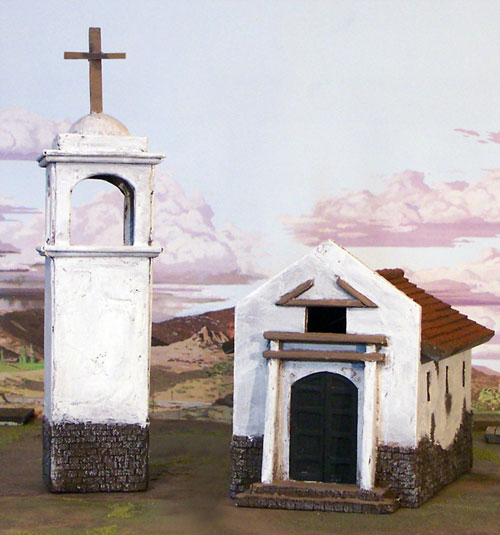 Yeah, we know we said this before, but it bears repeating: Church and Bell Tower sold separately.