Gussy up your building with this fancy schmancy awning. It adds a touch of class to any main street, don't ya think?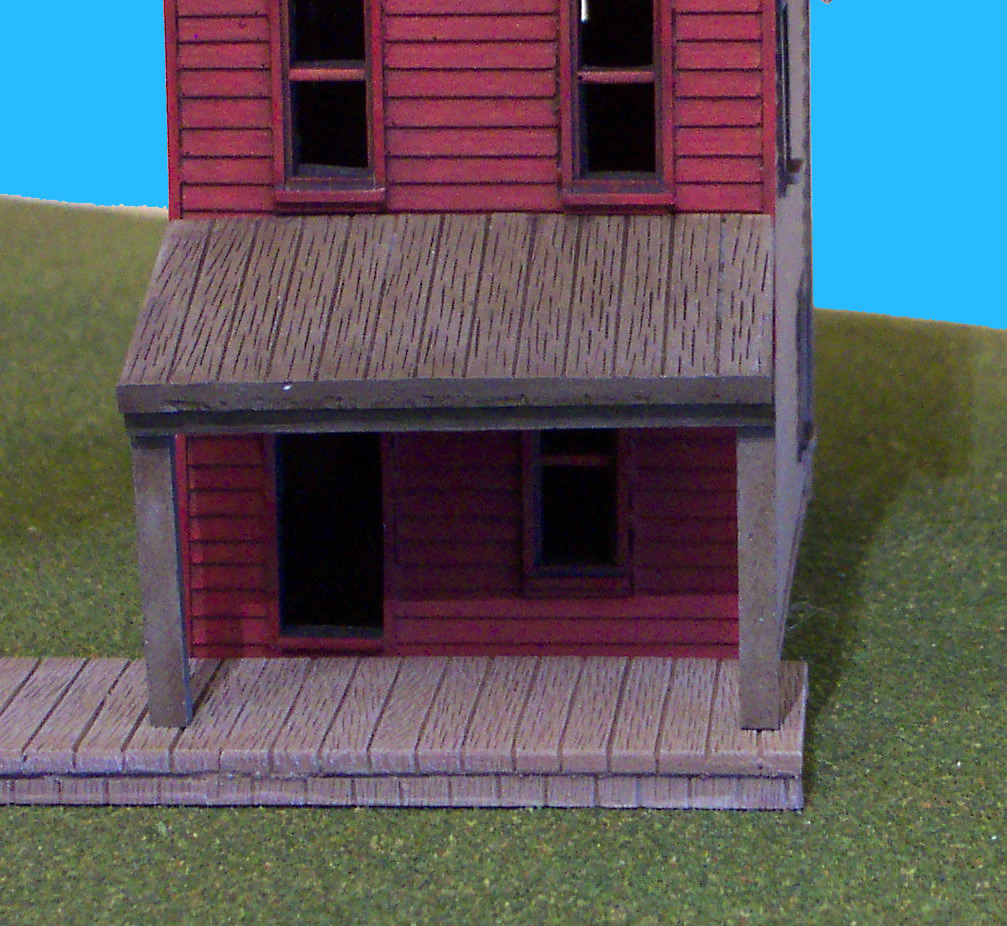 This awning will work with most buildings, and comes in two styles. The one shown here is a simple wooden awning. We also have it available with shingles. We usually provide the shingles for the nicer buildings (Hotels, General Store) and the wooden awning for the more rustic buildings (Mercantile, Laundry). This is provided with a short boardwalk that is a little narrower than those provided in the Boardwalk package.
NOTE: This is an old photo; we will update it soon.