This place carries everything from food to tobacco, guns and ammo, and a purdy girl behind the counter to flirt with!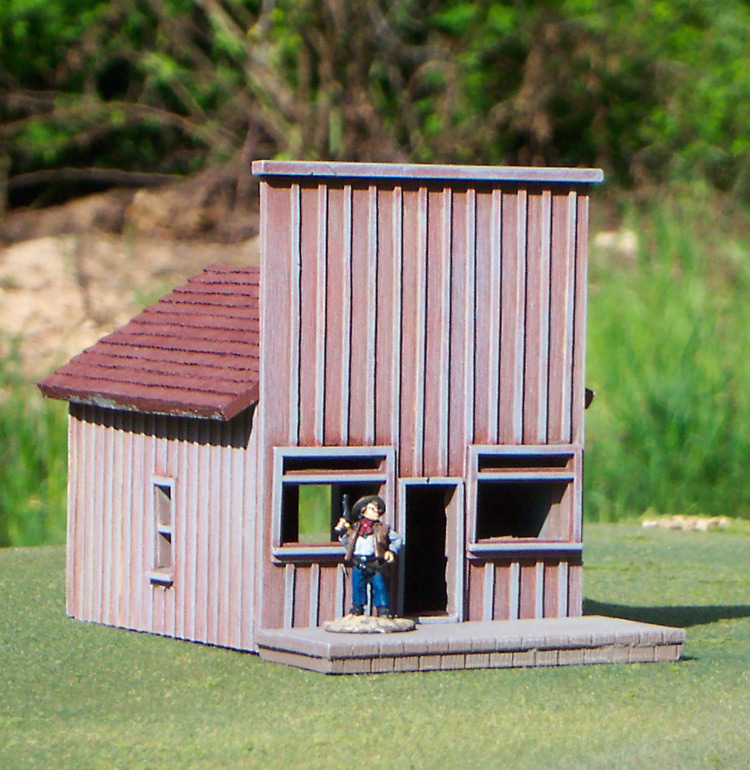 Pieces are cast with open doorways and windows. Loose doors are also supplied. Boardwalk, outlaw on the porch and purdy girl inside are not included.

NOTE: This particular model has a little damage to the front boards (not visible in the photo above, but we'll get some up as soon as we can). It's minor and we think it actually makes the building look more realistic than it does with all the perfect, straight lines. We ain't trying to pull nothin' on yuh. If we didn't think the building looked good, we wouldn't sell it. So, if yer willing to go a little rough-n-tumble in a town that looks lived in, then this is the building for you.