Another very versatile building that is easy to modify by adding an awning or attached shed. This sort of building could easily be used as a cheap saloon, cafe, or hardware store.
And just look at the big window on the front of the building... it's just waiting for someone to jump through it, guns a'blazing!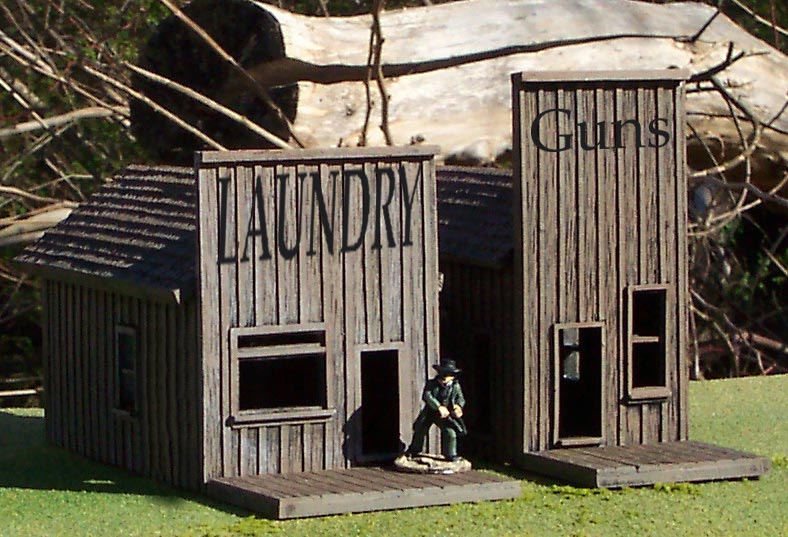 Boardwalk, figure, grass and woodland landscape not included.
All of the board & batten style buildings in our collection have slight imperfections that give them a rough-and-tumble "lived-in" look. There are no major defects, but there may be a few nicks and minor imperfections in all our buidlings of this type.