This is a nice, high-profile building that really does a nice job of adding a spice of variety to your game table. Also, since it doesn't come wtih a sign, you could buy a few of these and scatter them around your town (especially if you put an attached shed or an awning on some of them to make them look different). All in all, a very versatile building.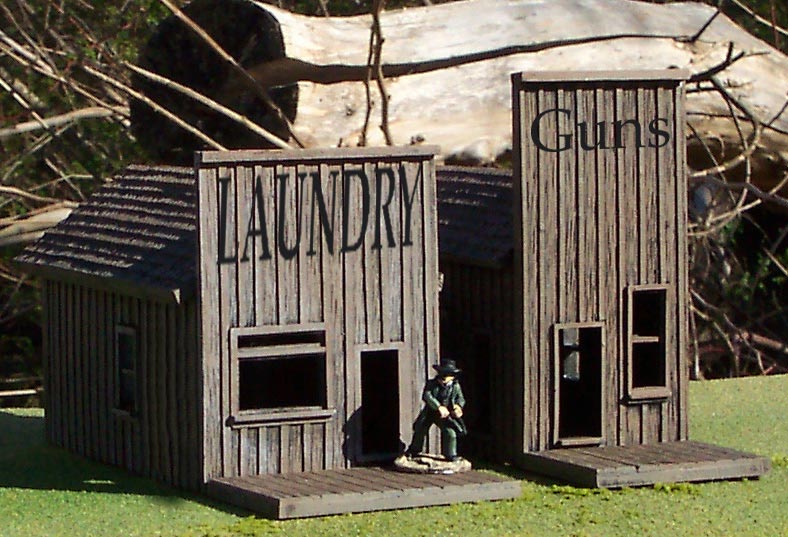 Boardwalk and figure not included.
All of the board & batten style buildings in our collection have slight imperfections that give them a rough-and-tumble "lived-in" look. There are no major defects, but there may be a few nicks and minor imperfections in all our buidlings of this type.